Belangrijke feiten en data
| | |
| --- | --- |
| • Kosten: € 12.475 | • Type: parttime |
| • Duur: 2 jaar | • Taal: Nederlands |
| • Eerste startdatum: februari 2024 | • Titel: MSc, RC |
| • Colleges: vrijdag (09.00 - 17.00) | • Locatie: Roeterseilandcampus, Amsterdam |
Waarom kiezen voor Executive Master of Finance & Control?
Integratief en praktijkgericht
Je gaat aan de slag met nieuwe inzichten, analyseert data en ontwikkelt fact-based aanbevelingen voor vraagstukken binnen jouw eigen organisatie.
Effectief leiderschap en soft skills
Je ontwikkelt unieke soft skills en leiderschapsvaardigheden die nodig zijn om je boodschap overtuigend over te brengen.
Fact-based decision making met technologie en data
Leer hoe je nieuwe inzichten ontwikkelt en jouw advies onderbouwt met behulp van technologie en data.
Een RC-titel en een internationaal erkende MSc-titel
De Amsterdam Business School hoort bij de 1% van alle business schools ter wereld met een Triple Crown accreditatie.
Past deze studie bij jou?
Deze EMFC-opleiding is er voor ambitieuze finance professionals. Heb je 2 jaar werkervaring en kennis van bestuurlijke informatieverzorging, management accounting, financial accounting, strategisch management, financiering, bedrijfsadministratie, belasting- en ondernemingsrecht en marketing? Dan is deze master echt iets voor jou.
Ben ik toelaatbaar?
Upload je LinkedIn of je CV en wij checken of je toelaatbaar bent tot deze opleiding. We reageren binnen 3 werkdagen.
Wat ga je leren?
Je leert over de ontwikkeling en implementatie van organisatiestrategieën en krijgt inzicht in besluitvormingsprocessen van de hogere lagen in de organisatie.
Je leert data-gedreven methoden toepassen voor verbetering van operationele processen.
Je verdiept je in efficiënte analyse en effectieve inrichting van bedrijfsprocessen voor maximale klantwaarde door de inzet van operational excellence.
Je krijgt inzicht in disruptieve technologieën en de impact die deze kunnen hebben op de levensvatbaarheid van je businessmodel.
Je leert als finance professional meedenken over de oplossingen die jouw organisatie biedt aan klanten, zodat je beter aansluit op hun wensen.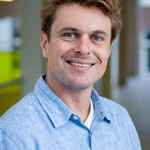 Ik wil een allround finance professional zijn, die goed is onderlegd. Met de EMFC laat je zien dat je je in alle facetten van finance hebt verdiept.
Jaap Sassen, plant controller bij FrieslandCampina
Lees Jaap's testimonial
Groepssamenstelling
Jouw praktijkervaring, doelen en ambities staan centraal tijdens de opleiding. Praktische toepasbaarheid op jouw specifieke werksituatie staat voorop. In een kleinschalige setting discussieer je met je medestudenten over actuele praktijkvraagstukken en volg je college van professionals uit het vakgebied.
Leeftijd
< 30 - 52%
30 – 35 - 42%
>35 - 6%
Vooropleiding
Accounting - 52%
RA - 28%
Business Studies - 21%
Finance - 20%
Economics - 18%
Overig - 15%
Bedrijfssector
Consulting - 25%
Services - 22%
Financial Institutions - 18%
Education & Healthcare - 13%
Consumer Goods & Retail - 13%
Manufacturing & Construction - 9%