Core programme
The curriculum of the programme is divided into 6 blocks. On top of that, you can choose 2 electives.
COURSES
SEM 1
SEM 2
SEMESTER 1
SEMESTER 2
EC
4

Unlock the art of persuasive communication and negotiation mastery. Sharpen your skills, forge win-win deals, and become a strategic dealmaker. Get ready to negotiate your way to success.

Competitive & Corporate Strategy

4

Master the art of strategic thinking and gain a competitive edge. Learn to navigate complex business landscapes, make informed decisions, and drive organisational success.

Ethics, Responsibility and Sustainability

4

Embrace the power of ethical leadership and sustainable business practices. Discover how to create positive impact, drive social change, and build a responsible future for businesses.

Strategic Performance Management

4

Take your business performance to new heights. Learn to set goals, measure progress, and optimise organisational outcomes. Gain the tools to drive success and achieve excellence.

Amsterdam Leadership Programme

—

The Amsterdam Leadership Programme helps you to develop your personal and professional leadership skills through lectures, workshops and intervision sessions. The focus is on exploring your own leadership styles, strengths, and development areas.

4

Embrace change and lead transformation. Gain the skills to navigate organisational transitions, inspire teams, and drive innovation. Become a change agent and thrive in dynamic business environments.

Developments in International Business

4

Explore the global landscape of business. Dive into cross-border strategies, cultural dynamics, and emerging markets. Equip yourself with the knowledge to succeed in a connected world.

4

Unleash the power of data-driven decision-making. Master advanced analytics techniques, extract insights, and drive strategic outcomes. Harness the potential of big data for business success.

4

Discover the art and science of business valuation. Unlock the secrets of determining worth, assessing investments, and making informed financial decisions. Become a valuation expert and drive profitability.

—

This 1 week trip offers insight into the nature of business in South Africa. Attend lectures at the University of Cape Town Business School. Discuss innovation, inclusive business models, and emerging markets with business school faculties, industry experts, executives and entrepreneurs.

4

Master the language of money and drive financial success. Learn to analyse investments, optimise capital structure, and make strategic financial decisions. Become a finance leader and maximise business value.

4

Unlock the power of purpose and drive meaningful impact. Learn to align business objectives with social and environmental goals. Embrace sustainability, ethics, and social responsibility to shape a better future.

4

Accelerate your leadership journey. Develop critical thinking, decision-making, and problem-solving skills. Master the art of effective communication and strategic execution. Level up as an influential executive.

4

Unlock the potential of the digital revolution. Dive into e-commerce, platform businesses, and emerging technologies. Embrace digital transformation and gain a competitive edge in the digital age.

Marketing and Sales in the Digital Age

4

Stay ahead in the digital era. Harness the power of data-driven marketing strategies, social media, and customer-centric approaches. Master the art of digital persuasion and drive business growth.

2

Integrate multiple disciplines into 1 cohesive analysis of a situation based on actual events. You will develop the ability to analyse actual events in a comprehensive and multidisciplinary way.

2

Experience business in action. Step into the shoes of a business leader, make strategic decisions, and witness real-time consequences. Sharpen your problem-solving skills and prepare for the challenges of the corporate world.

Restricted-choice electives: Elective Courses

8

You need 2 electives from 1 specialisation to graduate.

20
More information in the course catalogue
Electives
You need 2 electives from 1 specialisation to graduate:
Specialisation Entrepreneurship
Specialisation Corporate Transformation

International Consulting Trip
Product Management
Scaling-up Businesses
Entrepreneurial Finance

International Consulting Trip
Corporate Venturing
Innovation Management
Supply Chain Transformation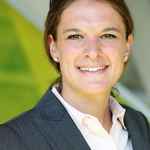 The courses are very well chosen and they cover all important aspects
Yasemin Oruc, Amsterdam MBA graduate
Read Yasemin's full review
Amsterdam Leadership Programme
The Amsterdam Leadership Programme is our personal coaching programme. It helps you to develop your personal and professional leadership skills through lectures, workshops and intervision sessions. The focus is on exploring your own leadership styles, strengths, and development areas. You will:
receive feedback on key skills;
focus on the skills needed to grow professionally within an organisation;
learn specific skills relevant to personal goals;
network with an influential employee;
share both frustrations and successes.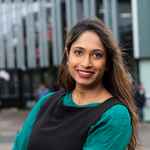 This MBA programme appealed to me because it offers a very well-rounded experience. It will help me reach my career aspirations with greater confidence in my abilities. Justine Pillay - Amsterdam MBA
Learn from experienced alumni
Additional to the Amsterdam Leadership Programme is the alumni mentoring programme. You get the opportunity to connect with experienced MBA graduates from all sectors, including: TomTom, Bloomberg, Philips, ING, and PwC. Benefit from their valuable insights and career advice throughout the MBA programme.
Balanced mix of theory and practice
Many of our instructors have in-depth industry experience in their fields and if not, the lecturers will invite industry experts to the class. You will discuss theories from both management as policy perspectives. You will be challenged to apply your knowledge to contemporary cases and developments.
Small and interactive classes
You will learn and work together with motivated fellow students. Our yearly cohort consists of around 30 students. We limit teams to a maximum of 5 individuals for group assignments. This intimate learning environment allows you to interact with fellow students and peers. It will offer you the opportunity to widen your perspective and have a once-in-a-lifetime learning experience.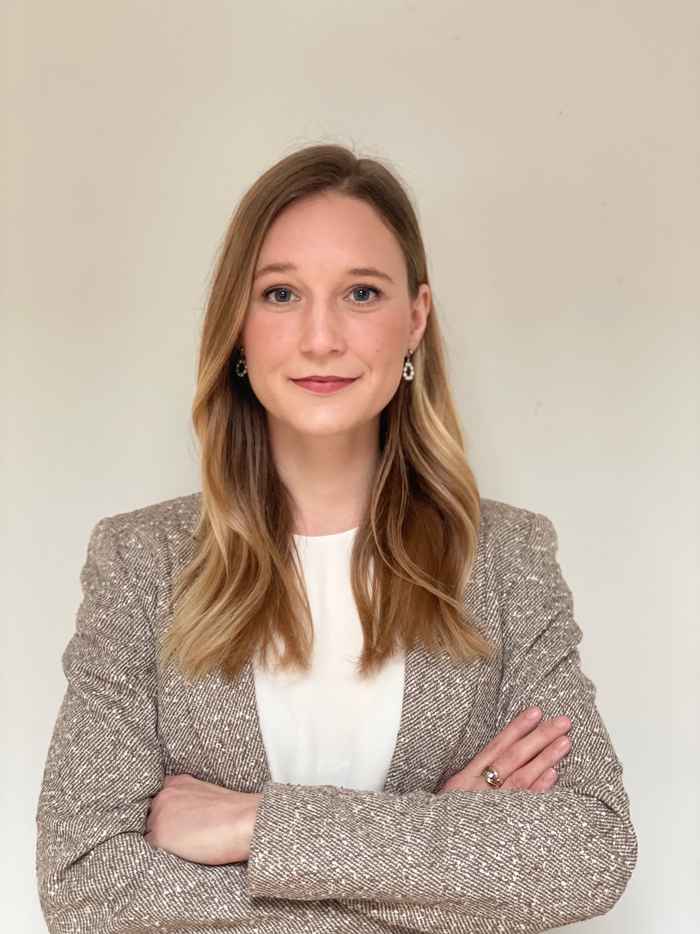 'The ABS provides a hands-on international experience'
Franziska Pielmeier (class of 2021): 'If you want to learn more about bringing new products, services, and businesses to life which will benefit the triple bottom line – the Amsterdam MBA should be your programme of choice! The ABS provides a hands-on international experience where you will learn how to crunch numbers, design strategies, and build leadership skills.'