Why study Banking and Regulation at the UvA?
Specialise in your field of interest
Beside the general courses of the MSc Finance, you will take a course that explains the structure and operations of the banking sector, a course that analyses the fundamental principles of financial regulation, and 2 electives.
Lecturers leading in their field
You will be taught by experienced professors and industry experts. They will introduce you to state-of-the-art data analysis methods and finance research.
Excellent career prospects
You will have excellent job prospects at the risk management groups of investment banks, commercial banks, government regulators, central banks, macroeconomic forecasting firms.
The Amsterdam Business School belongs to the 1% of Business Schools in the world to hold the prestigious Triple Crown accreditation.
Is Banking and Regulation for you?
You are interested in challenges that banks and their regulators face and how these challenges have evolved since the recent Financial and Eurozone crises.
You aspire a career in commercial or investment banking, risk management departments of large banks, investment funds that focus on macroeconomic developments, or a position at a central bank or government regulatory agency.
You want to help financial institutions prepare for future developments.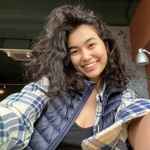 Hi, I'm Shakhlo! I'm a Master's student in Finance from Uzbekistan. Got questions about studying at the UvA? Get in touch!
Chat with Shakhlo
Compare our Master's programmes
Compare this programme with our other programmes in the comparison overview. Click on the ♥️ icon of the programmes you want to compare. Analyse the different programmes to find the one that aligns with your interests and aspirations.
Explore all MSc Finance tracks
Banking and Regulation is one of the tracks you can opt for in our Master's in Finance. Take a look at the other tracks.