Why study Real Estate Finance at the UvA?
Specialise in your field of interest
This track consists entirely of tailored real estate courses, most of which are not open to the other tracks. This track has no elective courses.
Lecturers leading in their field
You will be taught by experienced professors and industry experts. They will introduce you to state-of-the-art data analysis methods and finance research.
Excellent career prospects
You will have excellent job prospects at commercial real estate developers, real estate valuation firms, and investment funds that focus on real estate.
The Amsterdam Business School belongs to the 1% of Business Schools in the world to hold the prestigious Triple Crown accreditation.
Is Real Estate Finance for you?
You want to learn models for valuing residential and commercial real estate properties, and the markets that allow investors to allocate savings into real estate.
You aspire a career in commercial real estate development and valuation, asset management firms that include real estate as a core asset, or government agencies that regulate the real estate market.
You want to know how real estate values are affected by sustainable practices like green energy requirements, advanced insulation technology, and wind turbine placement.
You further learn how real estate assets affect the returns and risk of investment portfolios.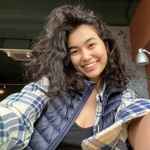 Hi, I'm Shakhlo! I'm a Master's student in Finance from Uzbekistan. Got questions about studying at the UvA? Get in touch!
Chat with Shakhlo
Compare our Master's programmes
Compare this programme with our other programmes in the comparison overview. Click on the ♥️ icon of the programmes you want to compare. Analyse the different programmes to find the one that aligns with your interests and aspirations.
Explore all MSc Finance tracks
Real Estate Finance is one of the tracks you can opt for in our Master's in Finance. Take a look at the other tracks.