Important facts and dates
| | |
| --- | --- |
| • Tuition: €17,500 | • Mode: part-time |
| • Duration: 10 months | • Language: English |
| • Next starting date: September | • Degree: certificate |
| • Lectures: Fridays | • Location: Roeterseiland campus |
Why choose the ESG Academy?
Helps you grow as an ESG leader 
Practical teaching approach 
Helps you grow as an ESG leader 
Become an ESG expert, with the practical skills and capabilities to partake in ESG policymaking, transformation, accounting, reporting and auditing. 
 Study part-time 
Classes are on Friday and take place at the Amsterdam Business School in the heart of Amsterdam. The schedule allows you to pursue the programme alongside your regular employment. 
Practical teaching approach 
In the ESG Academy, we bring together the best teachers from academia and practice to provide you with a holistic understanding of ESG concepts and practical applications.
Study trip 
The programme includes a study trip by train, with site visits and an assignment to learn from businesses and companies that are ahead on ESG strategy and reporting. 
For whom?
The ESG Academy is designed for ambitious professionals who hold a Master's degree and are currently working or plan to work in the ESG field. Our programme is tailored to meet the needs of individuals seeking to deepen their knowledge of ESG and acquire practical skills and capabilities that can be applied to their work. If you are passionate about ESG and aspire to make a positive impact, our programme is the ideal choice for you.
Am I eligible?
Upload your CV and we will check if you are qualified for this study. We will respond within 3 business days.
What will you learn?
The essential components of ESG and their interrelationships, including Environmental (E), Social (S), and Governance (G) factors.
How to advise senior management on ESG issues, transformation, and strategy and how to communicate effectively with stakeholders.
How to take informed actions as an ESG leader and drive positive change within your organisation.
The process of designing, coordinating, implementing and evaluating ESG reporting in compliance with relevant regulations.
How to contribute to internal ESG audits or external assurance on ESG reporting, ensuring accuracy and transparency in reporting.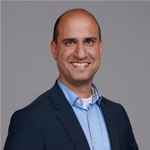 Thanks to the ESG Academy, I have the opportunity to develop knowledge and skills to create positive social and environmental impact, and make a meaningful difference in the world Ferdy Santoo MSc, Senior Credit Risk Manager at BNG Bank
ESG Academy explained in 3 minutes
What is the ESG Academy? Programme director Dr. Kavita Nandram (RA) talks about the class profile, the curriculum and the skills that you will learn.

Class profile
We prioritise small and personal classes. This allows for a more tailored and effective learning experience, ensuring a steep learning curve and encouraging stimulating and engaging interactions between students and lecturers. You will have ample opportunity to ask questions, participate in discussions and collaborate with your peers, fostering a dynamic and supportive learning community. Our commitment to small class sizes reflects our dedication to providing a high-quality education that meets the needs of each individual student.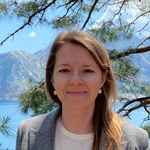 The ESG Academy is providing a great knowledge and set of skills from theoretical and practical points of view required to become a professional expert in sustainability and meet the ambitious sustainable development goals. Inspirational lecturers and speakers highlight the complex ESG topic from various sides, enabling attendees to get a 360-degree view on the theme of sustainability. Maya Kulyabina MSc, Regional sustainabilty & continuous improvement manager at Yusen Logistics (Europe)