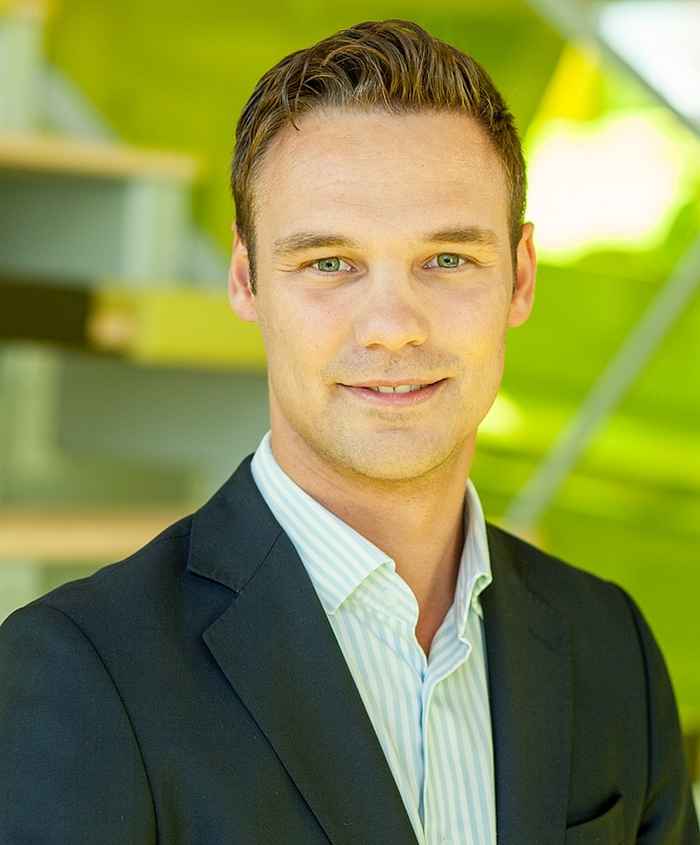 Could you tell us more about your educational and professional background?
When I started the MIF programme I was working as a manager of the Customer Care department of Credit Agricole Consumer Finance. I have also done internships at other banks such as NIBC in The Hague and Rabobank International in Utrecht. These experiences confirmed for me that I wanted to further pursue a career in finance and it was my goal to use the MIF to be able to make the next step in my career.
Why did you decide to pursue your MIF at the Amsterdam Business School?
Since I was in high school I have been following the stock markets and financial industry on a daily basis and I have been passionate about finance from a young age. The specific courses of the programme appealed to me: courses such as Investments and Advanced Asset Management. I was keen to apply for the programme and use the knowledge I gained in my professional career.
How did the MIF help you in your career?
After completing my master's at the Amsterdam Business School, I started as a wealth management advisor at Index People, a boutique wealth management firm based in Haarlem. At Index People, I am currently responsible for managing the portfolios of private clients. Furthermore, I am also working on the institutional side of asset management in the firm. Index People provides fiduciary services and consultancy for institutional investors such as pension funds. Portfolio management at my firm has an academic approach and really connects with what I have learned during MIF. Although I have only worked at Index People for a few months now, it has already been really fulfilling!
What was the highlight of your studies?
A big highlight was of course the study trip to South Africa. Besides enjoying the country during leisure time, the whole experience was really eye-opening. Especially the creativity and positive mind-set of people in business in sub-Sahara Africa was inspiring.
Who was your favorite professor?
Ludovic Phalippou. His classes were excellent and enjoyable because he was able to combine academic teaching with practice. He taught the course Advanced Asset Management and brought in a lot of guest lecturers to present the practical application of asset management theory.
How would you describe yourself in 3 words?
I believe that I am a person of integrity and reliable. I also enjoy meeting new people and gaining new insights. Amiable I would say as the third word.
What is your favourite place?
Paris. I always love coming back to Paris and discovering new things.
What is your favorite sport?
Competitive Road Cycling. I follow the races on TV and regularly like to make trips myself.
What is your advice for potential MIF students?
Be sure to make use of the alumni network. Even though I didn't find my current job through that network, it enabled me to learn what I wanted and as well as what I did not want to do after finishing the MIF. So if you're interested in asset management or wealth management, you can always e-mail or call me for cup of coffee!