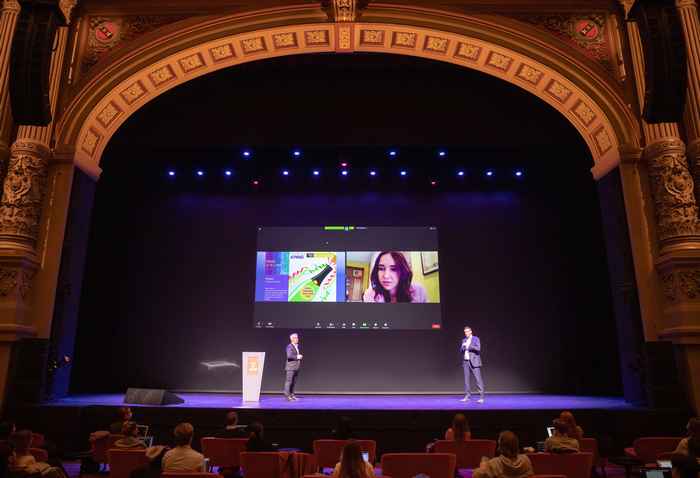 This year the award was presented in a hybrid (in person and online) ceremony during the UvA in Carré event on Thursday 3 December 2020.
Giulia Casamatti's 2019 thesis, The Impact of Green Sustainability Strategies and Women Management Role on Corporate Financial Performance: the Italian Wine Industry, was supervised by Dr Federica Nieri.
Jury and finalists
The jury consisted of Jolande Sap (Supervisory Board, KPMG), Arjan de Draaijer (Global Leader of KPMG True Value Services), Sofiya Koba (Faculty Student Council, FEB/UvA), and Bernd Hendriksen (Lecturer, Amsterdam Business School and sustainability entrepreneur). The criteria of the prize included contribution to sustainability, overall quality, practical relevance, and ambition level. The George Molenkamp Sustainability Thesis award includes a €1,000 prize sponsored by KPMG.
In addition to Giulia Casamatti's thesis, ABS also congratulates finalists Kathelin Doornhof (thesis: The Effects of Family Ownership on CSR Adoption: The Moderating Role of CSIR Involvement and Internationalization, also supervised by Dr Federica Nieri) and Josefin Pellinger (thesis: Living Online: What's the Price We're Willing to Pay? An Experimental Study on the Effects of Digital Clothing on Willingness to Pay as a Consequence of Perceived Ownership, supervised by Dr Andrea Weihrauch).
About the award
The award is in honour of Dr George Molenkamp, a pioneer in business sustainability. Dr Molenkamp is a former Partner and Chairman of KPMG Sustainability Services and he was instrumental in developing the field of environmental and sustainability management and auditing. He was previously a professor at the University of Amsterdam and he has also held numerous corporate and civil society positions.